When you sign up for the Hi-Chew Fan club you'll receive a free removable tattoo. In for a long-lasting, mouth-watering treat. Enjoy! No matter what Hi-Chew flavor you choose, you're in for a long-lasting. Enjoy!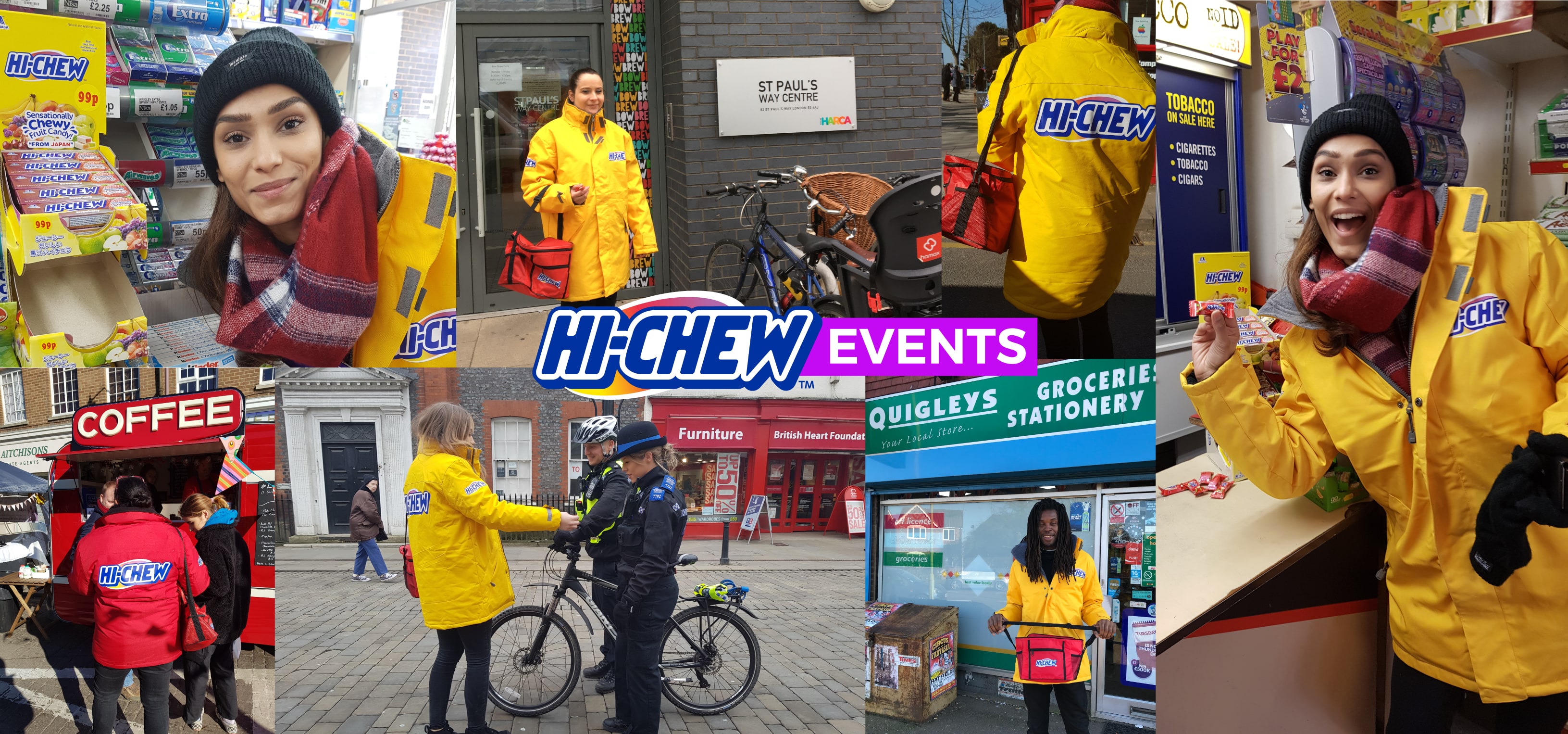 ARE YOU A HI-CHEW FANATIC?
COME OUT & SAY HI!
If you love fruity, chewy HI-CHEW, we'd love to meet 'Chew! Come out to one of our fun-filled sampling events.
You'll get to try our newest flavors
and meet other friendly HI-CHEW fans too!